I've been waiting for this moment since I first signed on to this project. And so have you all, judging from all the questions I have been getting for the last year.
Ladies and gentlemen, The Crown and the Dragon is finally available on DVD!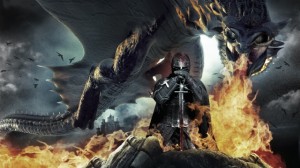 We're so stoked that we're having a sale to celebrate. You can pick up a copy of the ebook of the movie for only $2.99 from now until September 8th.  Sweet!
And if you prefer hard copies, stop by and see me at the WordFire booth at Salt Lake Comic Con 9/5-9/6. I'll also be happy to put my John Hancock in the Purple Unicorn anthology, along with Peter Beagle, Mark Ryan, and many of the other contributors who will be at the booth.